Come join our Dynamic Team
We're searching for remarkable people like you to join our revolutionary team
View Vacancies
Defy Appliances is a South African white goods manufacturing company and is the largest manufacturer and distributor of major domestic appliances in Southern Africa. The company manufactures and develops a range of large appliances from gas stoves, refrigerators, washing machines and tumble dryers to continuous clean ovens and convection ovens. Defy Appliances was founded in the 1920s and manufactured its first product -electric stoves- in 1932. In July 2011 the company was bought by Turkish based Arçelik for US$324-million as part of its plan to expand into emerging markets in Africa.


In partnership with Arçelik, Defy has embarked on a ground-breaking energy reduction program. The first phase of this program has seen a saving of 1.6 Million kWh, which is the equivalent of the supply of electricity to approximately 146 HOUSEHOLDS FOR AN ENTIRE YEAR. Taking our commitment to sustainability a step further, Defy has also embarked on the "Renewable Green Energy" program that will generate 132 000 kW per annum through solar energy. Defy has created the world's first Solar Hybrid fridge and freezer products, allowing consumers to save on electricity and reduce their carbon footprint at the same time


Defy has earned the right to be called an iconic brand in South Africa, engendering a long-lasting, loyal relationship with our consumers over the past 117 years. Our brand is greater than our products or services – it has an immensely strong influence not only on consumers but also on the entire appliance and electronics industry. We Believe in Pioneering a sustainable future together for future generations.


#BelieveInBetter#PioneeringOurFutureTogether#MyDefy❤
Discounts on selected Defy Appliances
Free Trauma Counselling (ER24)
What Our People Say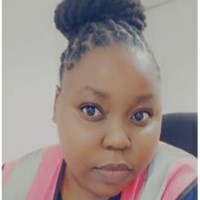 Palesa Mosikili
Distribution Planner
"I enjoy being part of the Believe In Better family particularly because of their diverse work culture that has constantly been implemented across all departments. I have experienced first hand
That the company not only strives to reduce their carbon footprint via pioneer engineering in their product offering but also in the efficiency in which the Distribution Department operates.
Majority of the work is done with limited paper work within the team , which seeks to promote green energy. I am also grateful for the support my team has given me in my transition into the department and always being ready to offer a helping hand. Witnessing my colleagues get recognition for
their tireless efforts in customer service and ensuring deliveries take place on time has been truly inspirational and encouraging for me as I kick start my journey."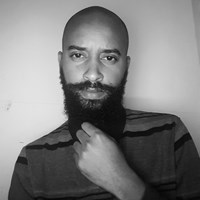 Ian Dlamini
Digital Marketing Service Desk Advisor
"Working for South Africa's No.1 Appliance Brand, doing what I enjoy, with a great team, is an opportunity that doesn't come around too often.
I have worked on small projects that impacted the less fortunate and big projects that have brought some of the best products on the market into people's homes.
Every project presents its level of difficulty and an equal level of satisfaction when it's complete - and the results come in.
I have the privilege of tapping some of the best minds to discover creative solutions to complex problems.
In an ever-changing market, it is always great to know that one works for a company that wants to keep up and evolve and continue to deliver solutions today, the same way it has for over 117 years."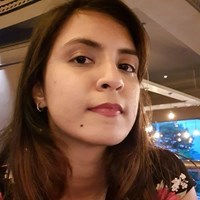 Nadia Mitchell
R & D Manager
"As a young and ambitious individual, our dynamic Defy environment presents me ample opportunity to learn both character development and agile thinking in my considerably early career.
I am grateful for the diverse knowledge in close reach as we communicate and acquire skills from both international and local colleagues whom all present different aptitudes of thinking and ability.
It feels great to see the company recognize current affairs and global problems as we declare our commitments towards world changing aspects like sustainability and new appliance technologies.
As the recent years have been so volatile, I was proud to belong to a team that endured the business brunt of COVID-19, showing how capable we were to rally together for success even when limited and how the Defy family extended their help in times of disaster.
We are truly resilient with passion for our brand and I look forward to persevering more with "My Defy"."